One of our favorite ways to decorate is with plants, and what better plant to start off with than a beautiful succulent garden! Succulents come in thousands of different varieties and colors, plus they are super easy to keep alive (these ones are perfect for you serial plant killers). If you're having a hard time with your garden, or you're new to plant care, look no further! Follow our tips and tricks to our most common questions on how to keep your succulents healthy & happy!
---
1. How Do I Water My Succulents?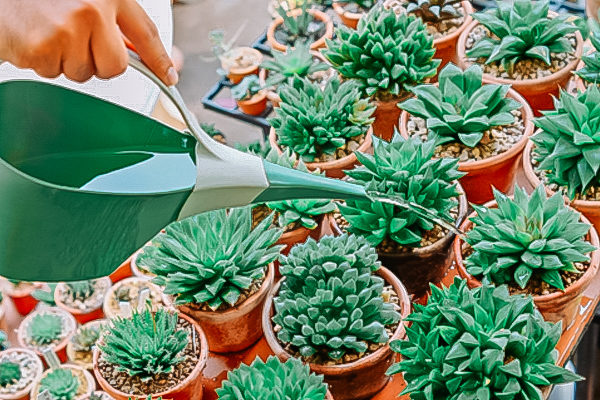 Succulents are naturally desert plants, so you don't need to water these guys very often. You'll want to make sure to let the soil completely dry between watering. When it's time to water your garden, remember that succulents like to be soaked, not spritzed! A small watering can with a long spout is the perfect tool. That way, you can water in between the succulent plants rather than on top of them.
A good rule of thumb to follow is to make sure you're checking your plants at least every two weeks. Simply check the state of the soil by sticking your finger in about one inch from the surface. If it feels dry, water those babies!
---
2. Where Do I Put My Succulents?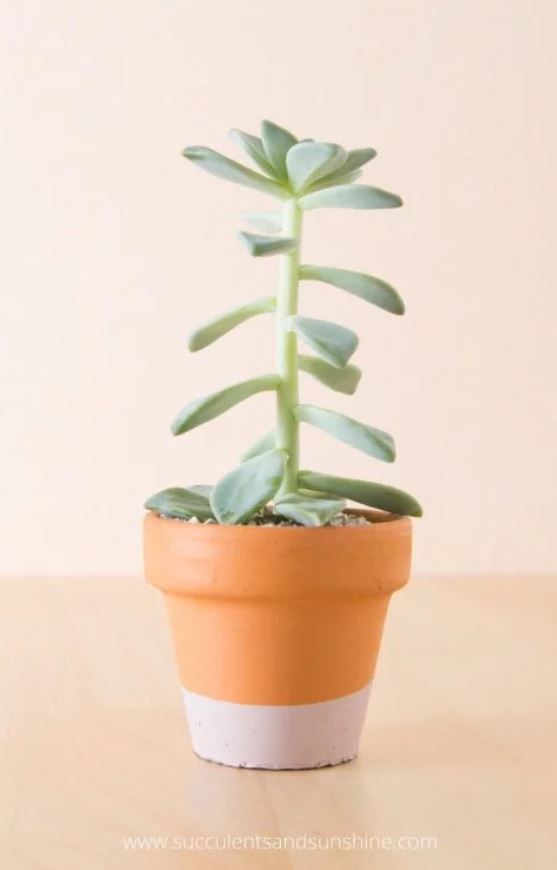 Succulents love direct sun, so make sure you place your garden in a bright room and, if possible, near a window. Remember that these are desert plants and they'll want plenty of bright light to grow!
If it looks like your plant is stretching out and the bloom isn't as compact as it used to be, you may need to move your garden to a brighter location.
---
3. Why Is My Succulent Lopsided?

Succulents thrive from direct sunlight, but if your garden is placed in a windowsill, it's likely that only one side is getting enough light. You may notice after time that your succulent seems to be "leaning" towards the window – no good! Make sure you rotate your garden consistently to ensure your succulent is getting plenty of bright rays on every side.
---
That's pretty much it! Like we said, succulents can be the easiest plants to keep healthy. You can rest easy knowing that we will plant your garden in a beautiful, and very healthy environment for your brand new plants. Order our pre-made gardens and follow these easy steps and your garden can last for years!