About Us
Chicago's Favorite Florist since 1932
Established in 1932, Ashland Addison Florist has been a premier provider of beautiful floral arrangements and gorgeous flower bouquets for nearly 100 years. Handcrafted by our expert designers, our colorful stems, blossoming plants, and fragrant arrangements have warmed hearts across Chicago for any occasion. Family-owned and operated since day one, Ashland Addison has become more than just a flower delivery service. From birthday flowers to sympathy flowers, all of our hand-picked flower arrangements are worth more than a thousand words. We ensure quality, creative artistry, dependability, and the friendliest customer service in the business.
Our Story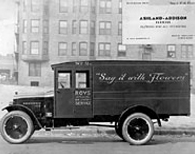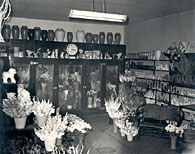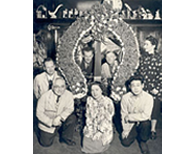 1932
Quality
&

Service

Ashland Addison is a family-owned and operated florist, established in 1932 at the corner of Ashland and Addison in Chicago. It started when our grandfather, S. Roy Sheffield, was paid with flowers instead of cash by local flower growers for carting flowers to market. In turn, he made bouquets and sold them for ten to twenty-five cents at the corner of Ashland and Addison, then a busy streetcar intersection.
1964
Continuing A Legacy
Roy retired and sold the business to his sons, Bill and John, in January of 1964. The business continued and grew due to Bill and John's efforts to deliver, quality, freshness, value, and service to customers, clients, and friends.
1996
Third Generation
Then progressed to its third generation, Bill, Sr.'s sons, Bill Jr., and Chris expanded the business into cyberspace in 1996 at www.ashaddflorist.com and added an 11,500 square foot design, shipping, and receiving facility at 1640 W. Fulton St which has now relocated to 1956 W. 17th St.
2021
Now
Now, the family is excited about the addition of fourth-generation Sheffield, Justin, joining the business with a fresh, young mind and continuing to find great ways to carry on the quality and service started in 1932.